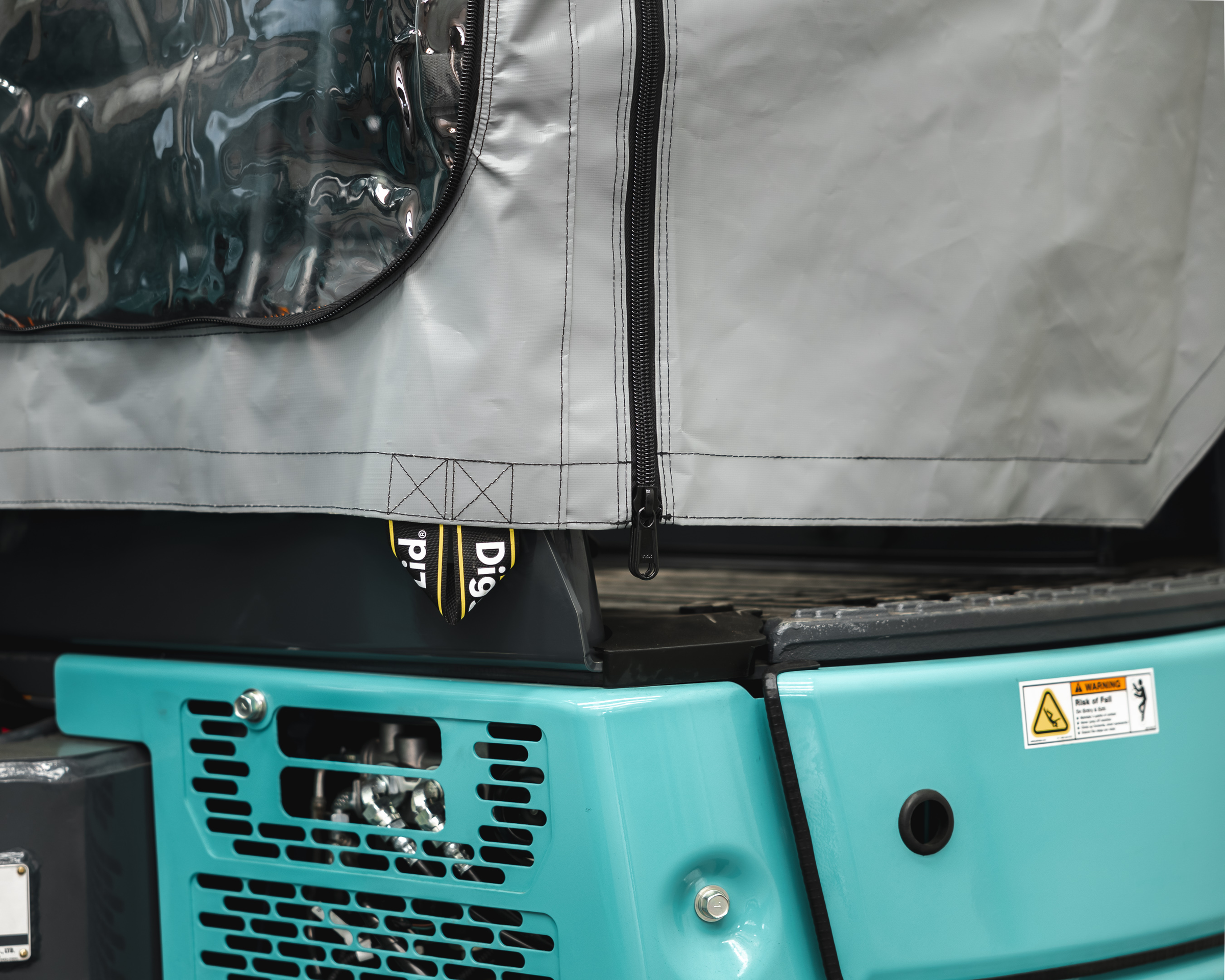 FAQs
Frequently Asked Questions
How do I know what will fit my machine?
We have a new sizing guide available for mini excavators on our website This chart will lead you to the right cover for your machine. All products also have recommendations in the description and dimensions and specs in the product photos. still unsure? send us an email - info@diggerlid.com or give us a call - 1300 661 881
Can I speak to someone?
Absolutely,Our business contact number is 1300 661 881. Get in touch with us today!
Your pricing seems too reasonable, are they still good quality?
We know who uses our products and how they get used. We would only ever bring out high quality products for earthmovers. Our material is a heavy grade and is sure to stand the test of time and our fixtures (Zippers, straps and buckles) are all heavy and thick to ensure a durable product that will improve your creature comfort for many years.
Do you make custom covers?
Our rapidly growing range now fits over 60 machines, so chances are we have a cover for you. We do not actually tailor make covers to order, but we still encourage you to get in touch with us with your machine details. You show us the interest and we will provide the solution.
Do you make covers for other machines?
Your best bet to see what's available is to check our website and social media pages. If nothing you desire is there, the best thing to do is ASK. We save every enquiry and with more interest comes a bigger range. A solution for you may just be on the horizon!